Business & Future of Work
Amira Boutouchent
Co-founder & CEO of BRIDGR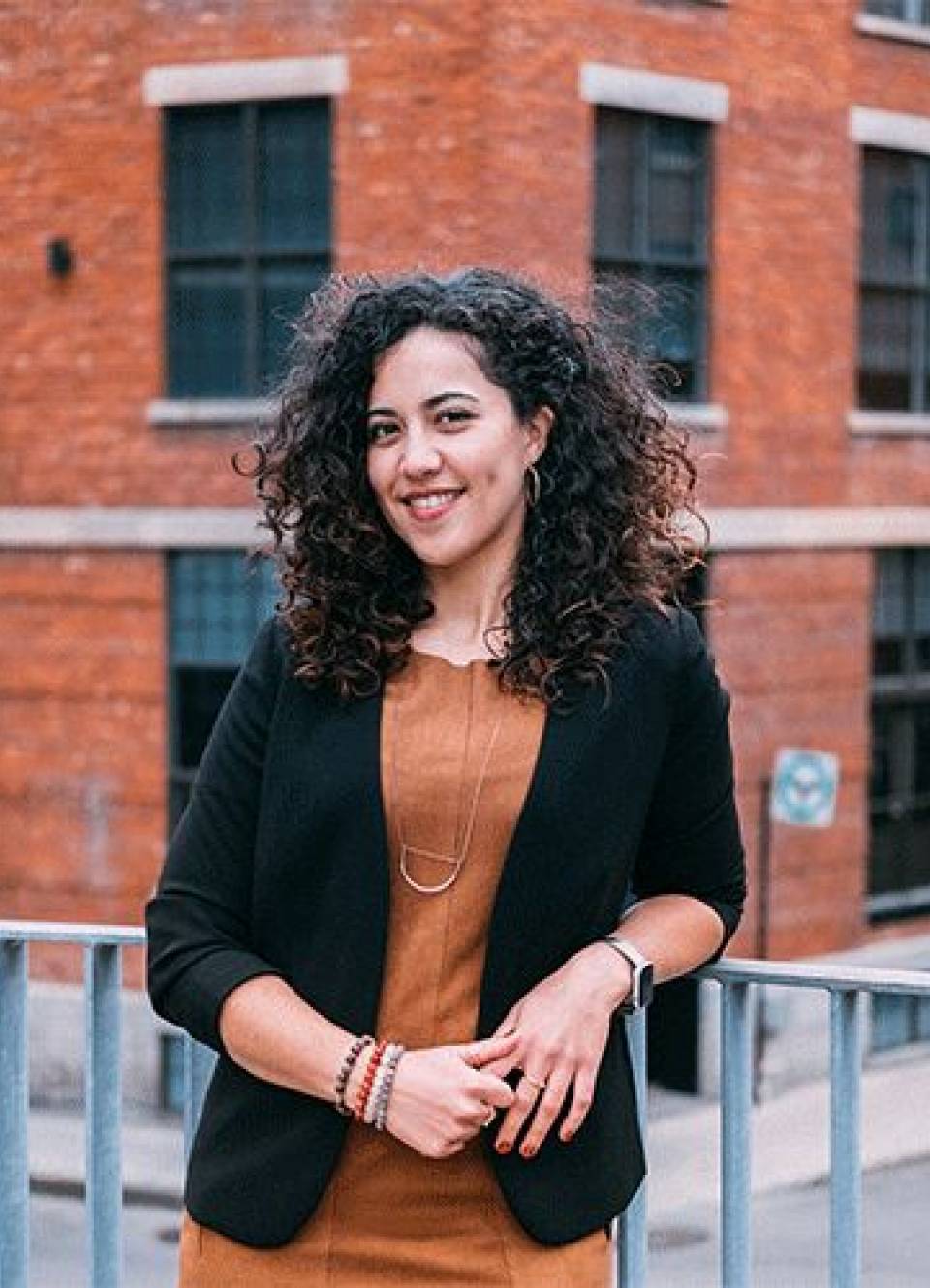 Co-founder & CEO of BRIDGR
Amira Boutouchent is the co-founder and CEO of BRIDGR, a Montreal-based tech company that helps small and medium businesses find and collaborate with the right experts and vendors to digitize their organization.
She holds a computer science degree from ESI (Algeria) and an MSc in Management from HEC Montreal (Canada). The research she carried out during her master's degree led her to take an interest in the industrial field and to notice a huge gap between what technology allows today and what manufacturers use, especially in Quebec. This led to her entrepreneurial endeavor.
Her web platform called BRIDGR, launched in March 2016, allows the manufacturing and industrial companies to access expertise and advanced technologies according to their specific needs. A given company can, for example, make a request for the automation of inventory management by specifying all its constraints, budget and schedule. From this data and leveraging AI, BRIDGR suggests a customized solution supported by the relevant suppliers.
In September 2020, BRIDGR has also developed a "Digital Maturity Index", that companies can use to assess their level of digitalization, measure it compared to the digital leaders in their industry and receive recommendations and insights that are as concrete as personalized. The free tool can be found here https://bridgr.co/en/nos-solutions/digital-maturity-index/
Currently, BRIDGR counts +10 employees and has suppliers located in over 20 countries. Amira is a Women in Tech Ambassador and was recognized by SME Advanced Manufacturing (in 2018) as one of the 30 under 30s who will shape the industrial world of tomorrow.