Business & Future of Work
Loay El-Shawarby
Principal of the law firm El-Shawarby, Attorneys-at-Law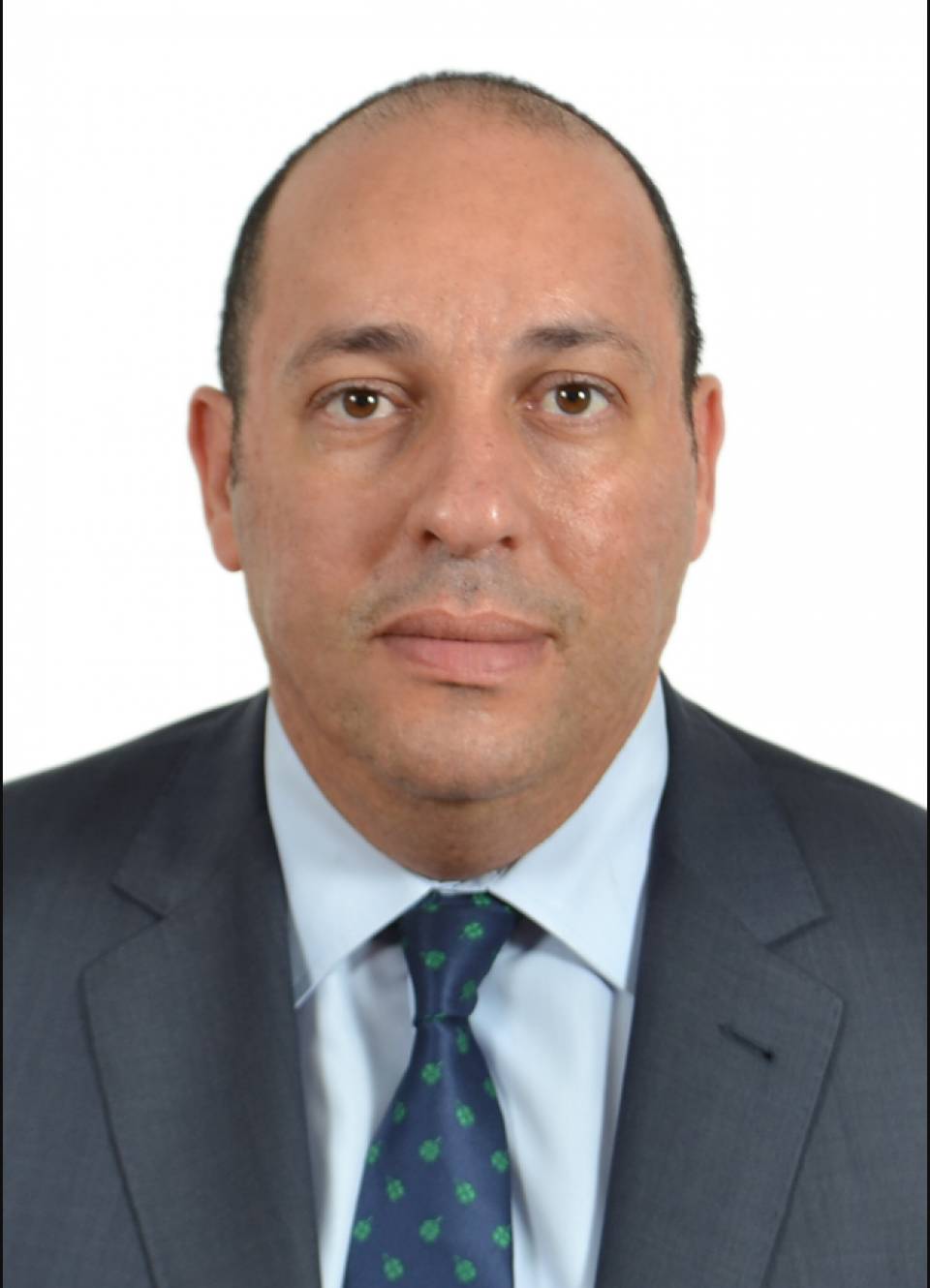 Principal of the law firm El-Shawarby, Attorneys-at-Law
Founding the First Legaltech Company in Egypt
Distinguished Egyptian attorney Loay El-Shawarby has pioneered Contrato, the first "legaltech" company in Egypt to base its model around availing interactive contract templates - that are easy to use by users – to individuals and businesses. So, for a start, Contrato will make you forget about those contract templates that you bought from the maktaba (aka "stationary shop"), which might have often driven you bewildered with their staleness! Maktaba contract clauses could not speak back to you to calm your qualms, nor do they relate to your special contractual case. While Contrato does not speak back to you yet, it indeed does guide you through the process and inform you of what is involved in choosing a contractual optional clause to another.
On Contrato, all legal terminologies used are explained within their context, as, concededly, their purport may vary from - for example - a civil law to a commercial law context, or others. Clauses that relate to mandatory rules of law are not amenable to change on Contrato to ensure that your final contract is legit; while other clauses are choosable to accommodate your needs on hand. In the end of each template, you also are afforded the opportunity to add special clauses speaking to your case alone. Contrato is currently working to connect with personal background check authorities to deploy such optional features, to instill more confidence among contracting parties.
Where needed, provision of legal consultations by Contrato qualified lawyers is also available. So, in case you get stuck or need further assurance and/or comfort that you are filling the interactive template in the right way; all you need to do is press a button for your online consultation. You can schedule your consultation at your convenience, (and availability of the lawyer trained to assist you on the specific contract topic). With time, you would get to choose your own lawyer! All Contrato qualified lawyers are admitted to practice in the jurisdiction(s) in which they offer legal advice, and are crème de la crème of the legal profession; many of them are also bilingual or trilingual – Arabic, English and French. Contrato cherishes lawyers and aim to cooperate with more lawyers than less, while making lawyers' life easier through technology deployment and channeling more demand their way.
Contrato prices, whether relating to the interactive templates or the qualified lawyer support are modest in comparison, ranging from EGP 60 to EGP 1500 per interactive contract template, and EGP 150 to EGP 450 per a 20 minutes consultation. Exact pricing has to do with the transaction underway - in terms of conventionality or novelty, and the area of law and language needing support. In all cases, Contrato is committed to transparency where it comes to pricing, and terms of services provision. Contrato prices aim to encourage more contracting overall by persons with need to contract.
Yes, Contrato aims at transforming the process of contracting through digitalization; Contracts 4.0, if you will; in its bigger quest to making contracting more commonplace. Currently, many a transaction go by improper contracts, which is suboptimal for society, or, worse still, no contract at all; as parties repeatedly perceive lawyers within their reach to be inaccessible generally, expensive, or not qualified in their area of need. The internet is full of callings among friends screaming for recommendations for contracts and lawyer support, indicating both a mismatch in lawyer-client needs that is often accompanied by a need to pay less – affordability. Contrato speaks to all the foregoing, aspiring to cover such pain points - to Egyptians wanting to contract.
As to the range of interactive contract templates available on Contrato. There is currently more than 40, and more templates are on their way, expecting to reach 150 template types by end of 2021, and 250 by end of 2022. A contract template with adaptability options for most known transactions; by then also powered with AI in large part! Contrato does not restrict itself to niche areas of contracting. It aims to cover most people needs. Civil law contracts - rental or sale of real estate property are high on Contrato's agenda; also with variants accommodating cash or installment needs for pay. Other categories of interactive contract templates available or soon coming include cars and scooters, employment, software development services, sales commission, and for the art collector aficionados art purchase agreement - cool. Not least, family property management, and family division of property agreements are also supported by Contrato to collectively preserve family wealth into prosperity or divide it in peace and understanding, maintaining if not enriching family bonds.
Users can 'draft' their - largely Prepared beforehand - contracts and add their own terms if necessary. After completing the contract, they can share it For their counter-party's revision, comments, or redrafts; download, print, and use it. Mission accomplished. Although this digital legal service is available in many western countries, it's the first time it has been developed and offered in Egypt, and is not quite common yet in other countries in the Middle East.
For background, Contrato interactive contract templates were formulated and prepared by lawyers practicing law who collectively have more than 100 years of experience in the various fields of Egyptian law generally; as well as international trade and business transactions laws. Contrato is predominantly supported by El-Shawarby, Attorneys at Law, and numerous lawyer friends of Contrato who are ever excited to partake in the digital transformation of the legal profession, at least on the drafting/transactional side of Contracting. Proper, easy to use, and reasonably priced contracts are in short supply in Egypt and elsewhere in the region. To ensure the interactive contract templates of Contrato are best in class, these forms remain subject to periodic or episodic updates. And despite the adaptations of such interactive templates to user's case, users are still encouraged to validate with Contrato qualified lawyers or user's lawyer - as may be needed and convenient, as each legal transaction may carry unique elements and interactive templates remain just that — interactive templates — super useful but conclusive with lawyer sign off.
Professionally, Loay El- Shawarby is the principal of the law firm El-Shawarby, Attorneys-at-Law. They practice in the areas of start-up structuring, governance, pre-growth and growth venture finance; venture capital funds; law and technology; corporate, and mergers and acquisitions; joint venture agreements; international business transactions; international trade agreements – antidumping, subsidies, safeguards and countervailing measures; and competition laws. A very impressive list of corporate and international law.
Moreover, El-Shawarby is an Angel Investor himself, Investing as solo, as member of Cairo Angels, and co-founder of both Alex Angels And Mediterranean Angels, leading investing angel syndicates within Egypt and around the Mediterranean respectively. Among his active angel investments are Abu Erdan, Nebras Technology, Jinni, Untap Compete, Eventtus, Barek, Contrato, Alex Angels, Mediterranean Angels, Ordera, the Doodle Factory, Voo, Startup Manager, among others; with one idle being PayMe. He is currently Vice Chairman of the Egypt Fintech Association, 2019 to present. And previously has served as Chairman of the Board at the Nahdet Elmahrousa social entrepreneurship organization, 2009 – 2016; President, Foreign Lawyers at Georgetown (FLAG), 2003 – 2004.
El-Shawarby received his education in legal studies in Egypt and the United States. He graduated with a B.A. in Political Science with a minor in European World History from the American University, Cairo. He continued his post graduate studies at American University, Cairo where he received a Graduate Diploma in Islamic Jurisprudence. In 2000 he received his Bachelors of Laws (LL.B.) degree from Cairo University Faculty of Law, and in 2004 he received a Masters of Laws (LL.M.) degree in International and Comparative Law from the Georgetown University Law Centre, Washington D.C.