Arts & Culture
Omar Adel
Multidisciplinary Artist & Cultural Operator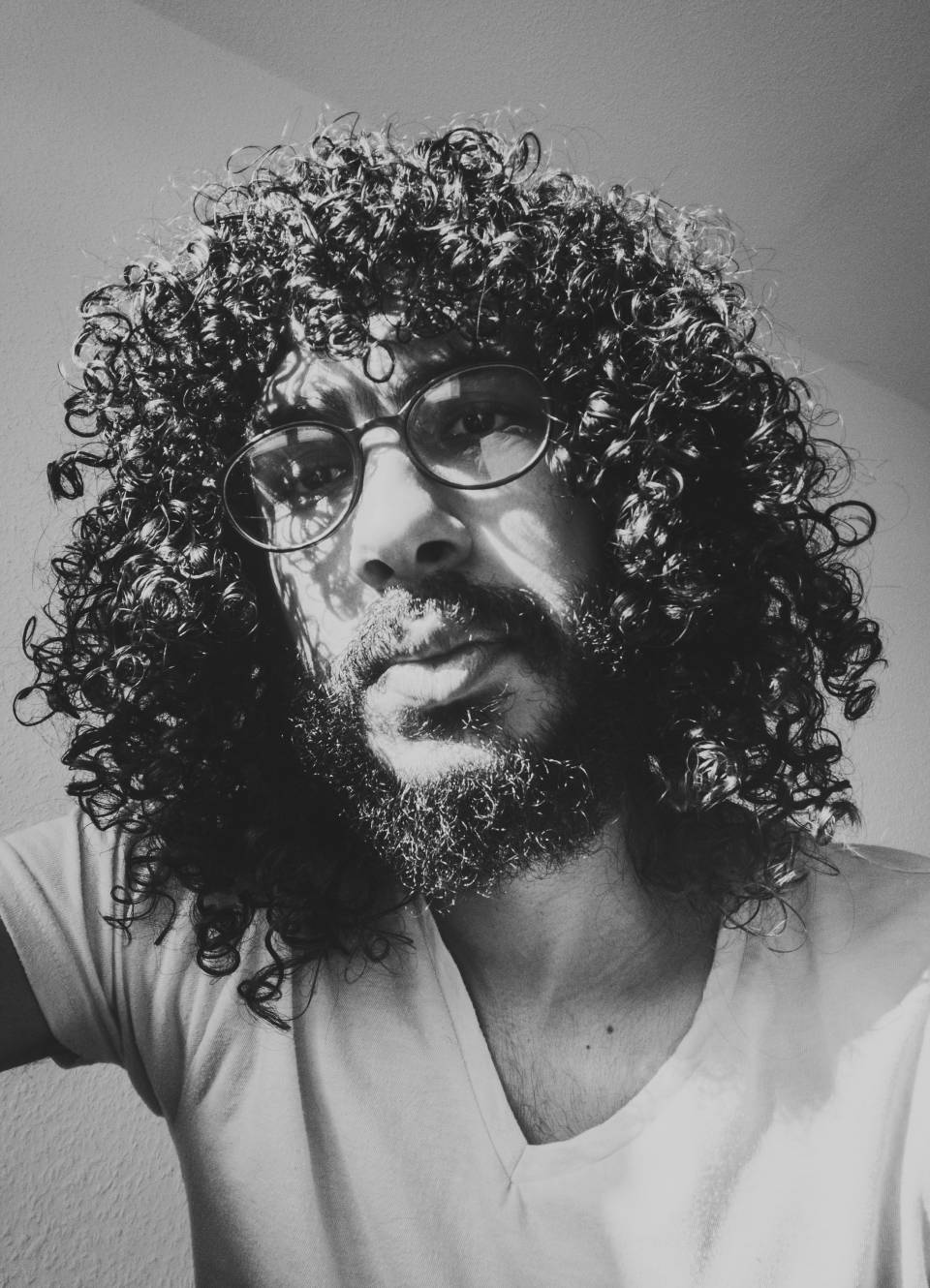 Multidisciplinary Artist & Cultural Operator
About the Artist
"The fundamental reality of myself is not something under my skin, but rather everything outside of it. Thus, in the act of describing it, there is no longer merely myself. But rather a field in which it is inevitable to describe the environment I happen to exist within. That so leads to a practical impossibility in a total description of who I am or what I am capable of doing. But I like to think of myself as a knowledge enthusiast who has a specific interest in art as a form of engaging, meditating, and communicating."
Omar is an Egyptian multidisciplinary artist and a cultural operator, working across video, sound, photography, design, coding, and performative instances.​
His expansive artistic practices investigate The Triangular Feed-backing Relationship between human cognition, constructed environments, and technology; while focusing on addressing themes concerning time, space, memory, reality, human error, AI, and language use.​ His artistic practice draws its bases from a subjective point of view of his realities, where he sees its manifestation moments as a series of attempts rather than moments of resolution.
Omar holds an MA in Arts in Public Spheres from École de design et haute école d'art du Valais - édhéa (CH), a BA in Management Information Systems (EG), and was a fellow artist in both the Ashkal Alwan Home Workspace Program (LB), and Mass Alexandria Open Studio and Study Program (EG).​