Online Journalism & Media
Saoussen Ben Cheikh
Project Director at Internews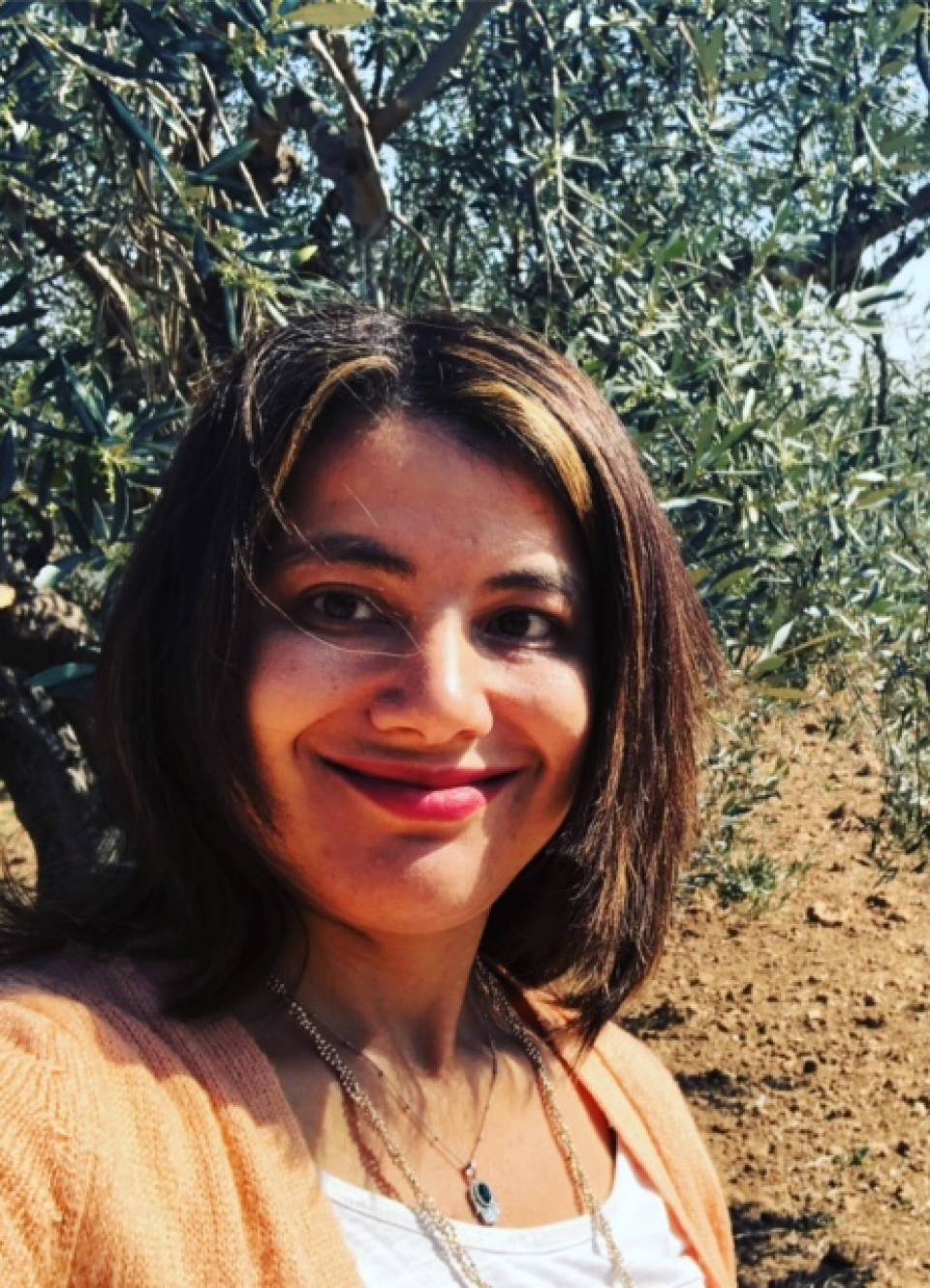 Project Director at Internews
Saoussen Ben Cheikh is leading projects and research to support Human Rights in the most challenging contexts of conflict and repression.
She currently works for Internews, a media development organisation, as project director.

In this capacity, she oversees a wide range of projects supporting freedom of expression as well as working with local media and civil society focusing on development, peace building, gender and youth participation.

Saoussen was a PhD researcher on State and Conflict in the MENA region in the University of Nice (France).

In Saoussen's Words
"I am writing from my small town in Tunisia and you may be reading my words on the other side of the world. That is the beauty of technology, to connect us and give us access to information. However, a wide digital divide still exists. Poor countries and even within rich countries, digitalisation is still lagging behind.
We are not reaching enough of the most vulnerable who need the most information. I've seen too many people who could do so well, if they would have support to access information and knowledge.
I think for example to our local olive farmers in Tunisia, if they could have the support to access and absorb, from the luxury of their home, on their mobile phones, information on new harvesting techniques or connect with other farmers to exchange experience.
Or rural women in Yemen, who have been for decades deprived of education, and who could online self-learn new skills and create incomes".
A Short Interview with Saoussen
What brought you to work in the field of digital transformation?
We say in Arabic that "knowledge is light". Information is power and I see it as a public good, a human right.
Digitalisation, if used well, can be one of the most powerful mediums to take people out of poverty. It has the power to disseminate information and to connect people without borders, like magic, instantly in one click, with minimum if not cost.
It is what brought me to the digital space, witnessing the missed opportunities and how technology, if used well, can empower the most vulnerable.
I started working with local media and civil societies in difficult contexts in the MENA region, to produce good quality content that will serve their audience and provide a platform to make their voices heard.
Often journalists lacked the skills and tools to benefit from the internet and grow online.
The transition to the digital space is not a straight journey. The transformation requires long structural change in the mindset first and in the way we do our business. We are all facing similar issues and on this journey together!
What is your motivation for doing the work/studies/research you do?
There is nothing more rewarding than empowering people. What drives me is having the privilege to create opportunities in our communities.
My passion is to invest in people and contribute to building their capacity. It is providing people not a handout but to invest in their skills so they can not only survive but hopefully thrive and fly.
I believe in the small victories, the daily baby steps that would build the foundation of big change. In our region, with a majority youth population, there is so much potential and opportunities to do good. If only we would care enough and invest in people skills and abilities.
So my life is getting up in the morning out in the community, or today more out on my screen (due to COVID), diagnosed what are the issues and what we can do to solve it. It is to think about what we are good at and how can we turn it into services to the community.

I enjoy working in particular with women and youth. They are often the engine, the cornerstone of our society. They have the energy and eagerness to do good.
What is one way in which your work creates impact?
I work alongside journalists and human rights defenders to provide information and platforms to the most vulnerable groups and regions.
With our support in digitalisation, we were able to reach and include a wider audience. We kept the information flow in areas where there was no independent information.
Once people have the opportunities to connect, they can access information or simply connect with one another. With the right information and support, people can make sounder decisions. It enables social cohesion and a more resilient society.

Read more about Saoussen's work in this and more articles on Global Voices.