Arts & Culture
Reine Abbas
Founder & CEO at SpicaTech | Co-Founder at Wixel Studios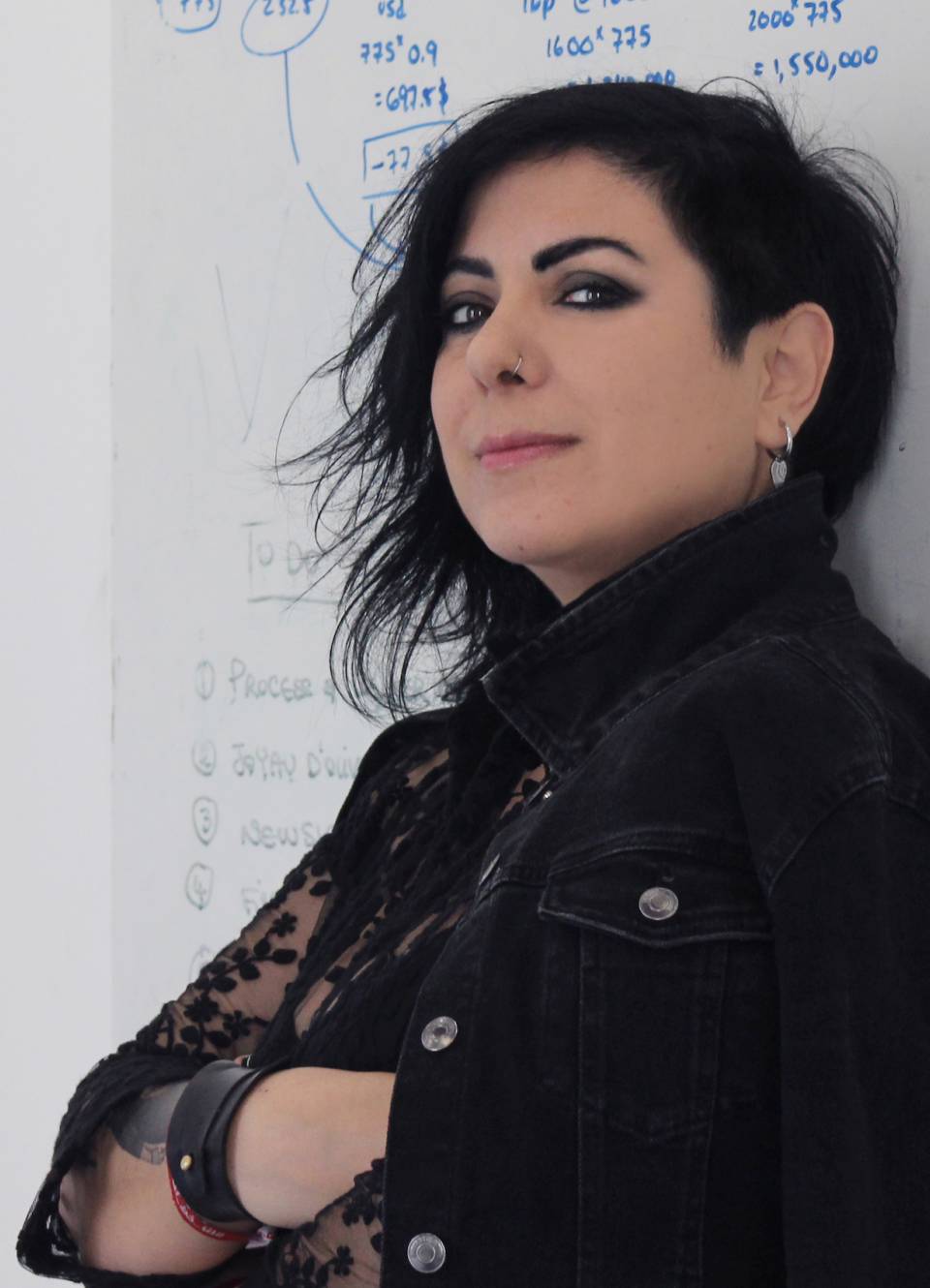 Founder & CEO at SpicaTech | Co-Founder at Wixel Studios
Science-Creativity-Production-Fun
The most important teaching tool of every educator is to create a "learning environment" rather than a "teaching" one. And what a better way in creating a learning environment than injecting into teaching some fun and creativity. Reine Abbas is one such educator that has put that teaching practice into use with excellent results not only for the students but for science and businesses alike. Aiming to fill gaps created by outdated school curricula, Abbas and her associates are investing in the future of children by reshaping STEAM, and modernizing them at an institutional level. Wixel Studios and Spica Tech academy, founded by them, are the physical laboratories that enable them to implement their innovative methodologies.
With more than seventeen years in the gaming industry and fifteen years in higher education, Reine Abbas is one of the first female game designers in the Middle East and the first to be a founder of a video games company. She is the COO and Co-Founder of Wixel Studios, the first independent gaming company in Lebanon and one of the first in the MENA Region. Established in 2008, Wixel started developing fun and innovative video games based on original local and international intellectual property. Also, as the head of the art department, "my role was the art creation and direction of games in Wixel. This included a role in the game design and mechanics, character design, illustration, animation, environment and other game art assets. My responsibility included recruiting and training the best talent from various Lebanese universities that can deliver the international level of content that Wixel is famous for" says Abbas.

She is also the CEO and founder of Spica Tech, one of the few gaming academies in the region. Spica Tech academy teaches kids (5+) and teenagers game development as a way to reshape Science, Technology, Engineering, Arts and Math (STEAM). Spica started as a mobile physical academy where workshops were offered in different social and educational institutions. Project-based methodologies are applied that enable kids to create digital products and support them to publish, thus creating a feel of pride and achievement. Video games are used as an incentive for kids to learn how to code. All kids are fascinated by video games and spend a lot of time playing them, so they provide the perfect instrument to hook them. The mission of the academy is to turn kids from passive consumers to active producers. Kids learn how to think, solve problems, organize ideas and implement their creativity while learning how to analyze the aspects that make them enjoy games.
Abbas' work has been recognized around the world and she has won many awards, including the WIT Women in Technology Award 2010, the WOW award for artistic expressions 2013 at the 6th New Arab Woman Forum, Inc.com's World's five most powerful women in gaming in 2013, one of The World's 100 Most Powerful Arab Women in both 2014 and 2015 as selected by ArabianBusiness.com, winner of the MIT Enterprise Forum Pan Arab Region competition 2017 and Mena Region winner in the Cartier Women's Initiative Awards of 2019. In 2019, she also won the Best Animation award at the ARFF Paris International Awards for her music video "Right Now". She was featured in Forbes 2019 and was a TEDx Beirut speaker in 2011.
While actively involved as an entrepreneur and business owner, Reine Abbas continues to be an educator and mentor. Since 2003 she is an Instructor of 2D and 3D Animation and Production at University of Saint Esprit Kaslik, and Academie Libanais des Beaux Arts. She is also an instructor of Game Design at the Lebanese American University (LAU) and Lebanese University.