Arts & Culture
Nesrine Chemkhi
Co-Founder and CEO of El Food Lab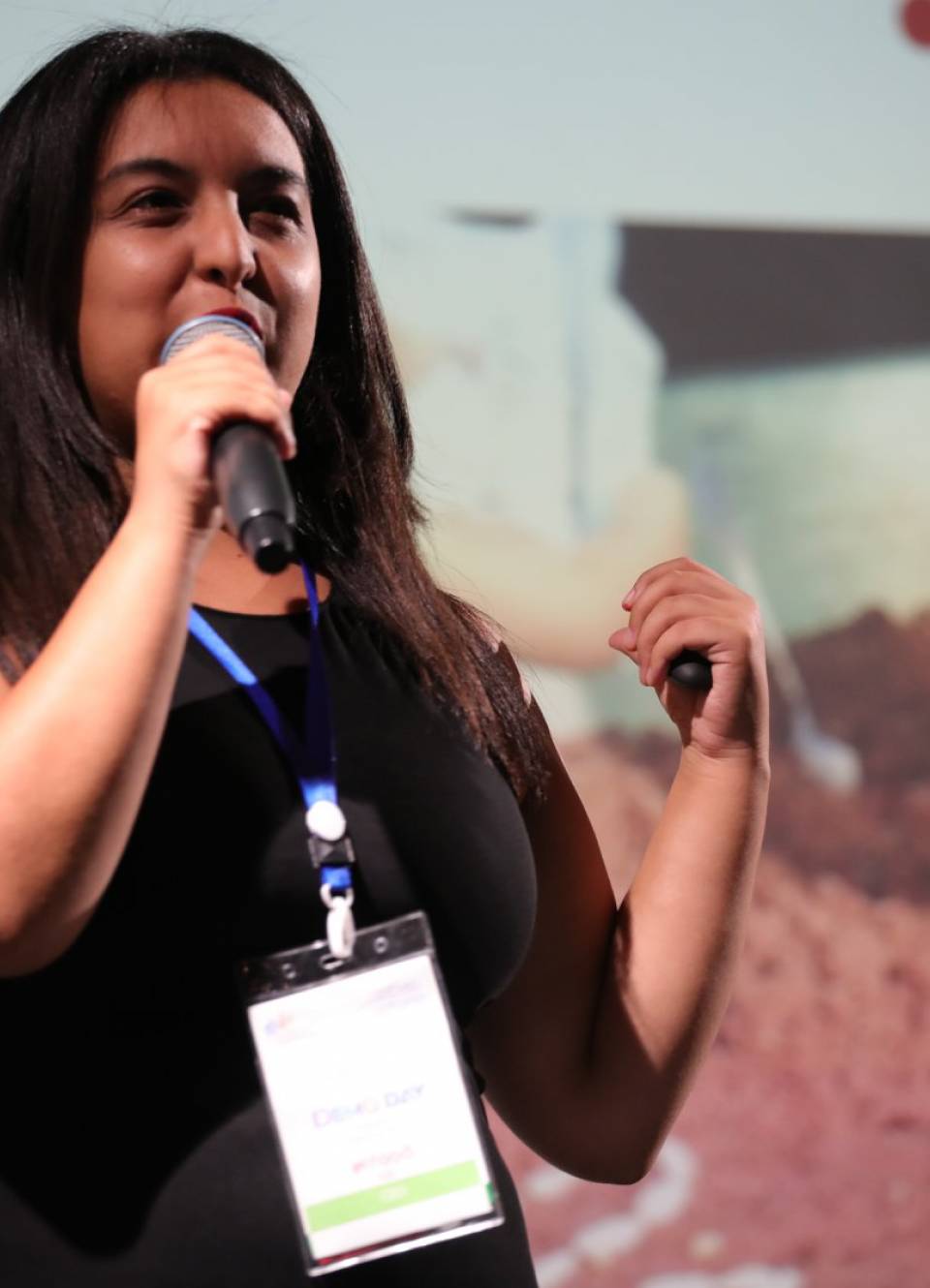 Co-Founder and CEO of El Food Lab
Nesrine Chemkhi graduated from Tunis Business School with a Bachelor of Business Administration in June 2019. She started volunteering back in 2013 when the World Social Forum was organized in Tunisia. At the age of 17, Nesrine started to engage actively in Tunisia's civil society, which marked a turning point in her life. During her college years, she discovered social entrepreneurship and was part of many organizations and initiatives such as AIESEC and the Hult Prize competition, where she learned a lot about Sustainable Development Goals.
She worked in a social entrepreneurship consulting firm, as well as in several incubation and acceleration programmes where she got a closer look on the Tunisian ecosystem, thus getting the chance to meet inspiring entrepreneurs and changemakers.
In 2015, Nesrine and a group of friends cofounded an initiative called Beb 18, with the vision that cultural heritage is a vector of community development. During her five years in Beb 18, she was lucky to meet and collaborate with people who worked very hard to valorize Tunisian heritage locally and globally. During one of their events, Nesrine met a community member who shared her passion for heritage and food, and they ended up cofounding El Food Lab.
El Food Lab is a Start Up working on valorizing Tunisian culinary heritage through their online platform where the team posts articles on the history of different Tunisian traditional dishes and customs. Their goal is to document, digitalize, and promote the country's culinary heritage that is currently endangered and undocumented. Another service is to create new food products and dishes that are inspired from Tunisian heritage. El Food Lab started testing their first food products in 2018 and was enrolled in a 6-month incubation programme in 2019. The Start Up is currently at the early sales phase.