Business & Future of Work
Sarah Abdallah
Computer and Telecommunications Engineer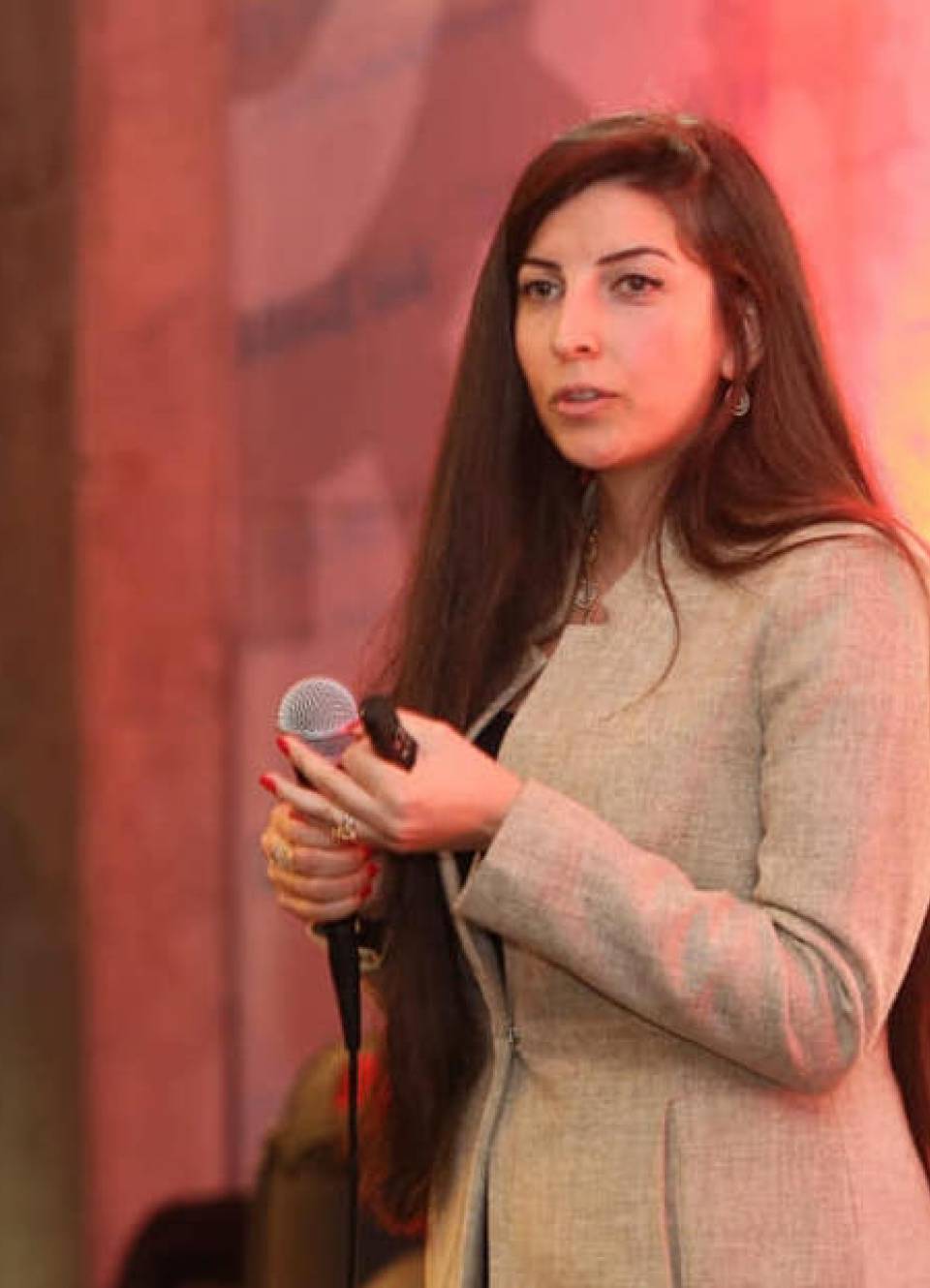 Computer and Telecommunications Engineer
Graduating from University with a degree in a competitive field and struggling to find work is a bleak reality that many graduates face in MENA countries, and Lebanon is no exception. Unemployment or seeking work outside of their country and away from family is often the only option available. Sarah Abdallah decided to do something about it and turn these challenges into opportunities for the youth.
Sensing the difficulties of young graduates to compete in the global markets, and aspiring to impact the Lebanese working force, Sarah founded and is the Chair of LIBRO, a company that provides training, orientation and recruitment services for young people and companies in the STEAM (Science, Technology, Engineering, Art, Mathematics) field. Its aim is to help youth in landing their dream job that fits their potentials and aspirations.
Sarah Abdallah is a computer and telecommunications engineer who graduated from Saint Joseph University in Beirut in 2011. She has six years of experience in the technical consultancy sector at Murex Systems Company and five years of volunteering experience with more than six social organizations working on empowering women and youth.
She started teaching professional branding at Saint Joseph University in March 2017 and founded a social enterprise named LIBRO whose mission is to turn youth challenges into opportunities. Abdallah aspires to help the new generation in shaping its own future.
LIBRO, through its commitment to turn youth challenges into opportunities, decided to work closely with universities and companies, in collaboration with a pool of brilliant regional & internationals experts, to support STEAM workforce in the MENA region and help them succeed and grow in different industries.
"We believe in collaboration and not competition. Our numerous regional challenges require from us perseverance and collective work to drive positive impact on our societies. Our youth deserve a chance and we are committed to do our best to help them walk the career path that fits their potentials and aspirations." This statement reflects the philosophy and mission of LIBRO. To that goal, they have partnered till now with more than five organizations working on women and youth empowerment especially in STEAM field like Global Shapers Community, Techwomen, Facebook Developers Circle, Lebanese League for Women in Business (LLWB), with whom they organize free access events on regular basis to make sure they are serving as many youths as possible and having diversity and inclusion as core values throughout this process.
Sarah was elected as a youth advisory council member at the US embassy in Beirut for two consecutive years (2015 and 2016) and was selected as a youth leader by the Swedish Institute of Alexandria in 2016. During the same year, she was selected to participate in Techwomen exchange program where she spent her five weeks' mentorship period at LinkedIn San Francisco. Her personal project at LinkedIn is the creation of a hightech e-learning training center that will provide orientation, soft and technical skills training to Lebanese Youth and mainly women in STEM field to help them get better opportunities in the country instead of having immigration as a first option post-graduation.
She was selected as well as a global shaper part of the World Economic Forum in 2017.
The role of the communication manager is to share available opportunities and events with the community, and build partnerships with local tech hubs, universities and technical companies which will boost the overall technological cycle for all involved parties in the country.
Moreover, she is a Member of Global Shapers Community; whose mission is to build a global community of outstanding young people committed to improving the state of the world.
Also, Sarahis a Fellow at Tech Women; TechWomen empowers, connects, and supports the next generation of women leaders in science, technology, engineering, and mathematics (STEM) from Africa, Central Asia, and the Middle East. It provides them the access and opportunity needed to advance their careers, pursue their dreams, and inspire women and girls in their communities.