Arts & Culture
Mohammed Amine El Makouti
Visual Artist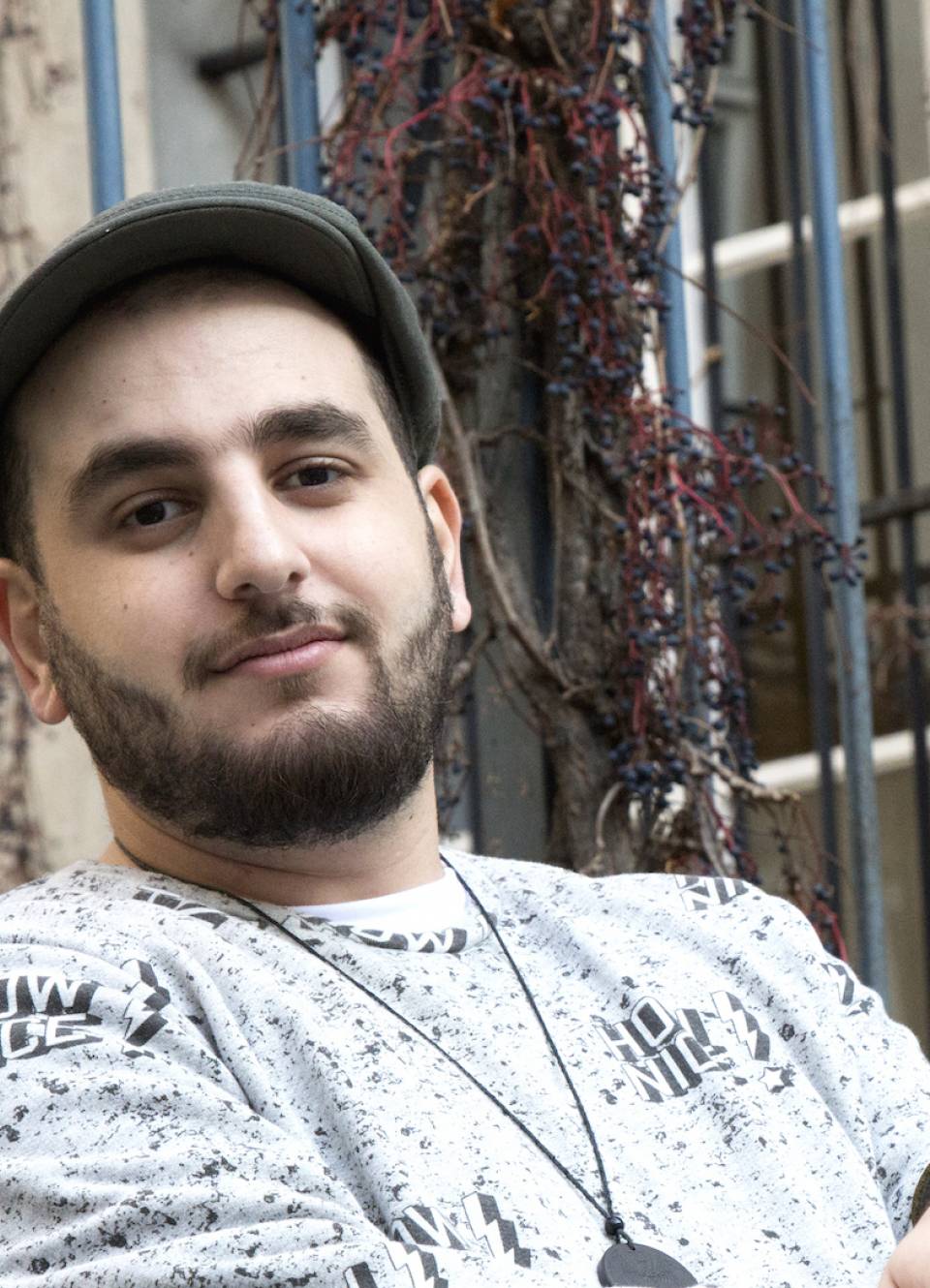 Visual Artist
About the Artist
Mohammed Amine El Makouti is a visual artist born in 1985 in Tetouan.
El Makouti graduated in 2011 at the National lnstitute of Fine Arts of Tetouan (Morocco) and studied his Master Degree at the School of Arts in Aix -en-Provence, France.
He has participated in many national and inter­national exhibitions, artistic installations, video presentations in Morocco and abroad (Spain, France, Netherlands, United states, Saudi Arabia, Lebanon, Syria, Palestine…).
His work is characterized by the omnipresence of fluorescent colors and black light (UV), as he continues to integrate new technologies. The majority of his work is based on a concept of the body and relation­ship between space and time. El Makouti has done long researches in the sound field in order to create 3D video installations with new combinations of sound and light.
About his Work
Defragmentation V
The project is an interactive video installation in the space of an unlimited combines several contemporary digital techniques consist of three-dimensional videos, sounds, light and ultraviolet radiation. The concept revolves around the study of the relationship of the body come from outside space-time as a platform to reflect on the infinite dark space, travel in virtual memory and create a relationship between the real world on the other. It embodies the social and historical symbiotic relationship with the body and raises the concept of space and time in another way, to the environmental composition and lighting effects to create a rhythm anytime regularly and place-based, based on "optical rhythm" forms, colors and lights, and reflected the exact space inside.