Business & Future of Work
Siroun Shamigian
Founder & CEO of Kamkalima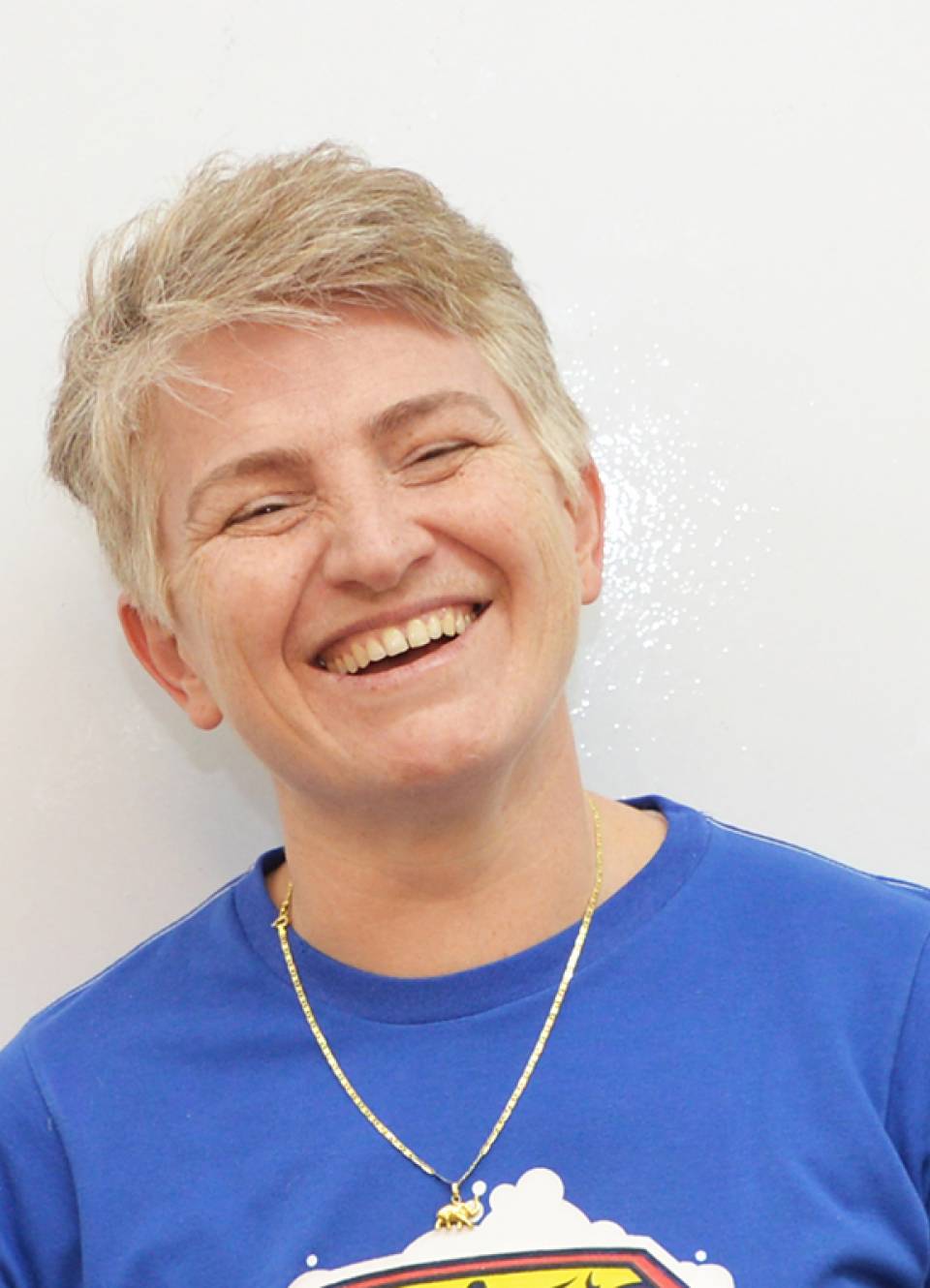 Founder & CEO of Kamkalima
Siroun Shamigian is the CEO and founder of Kamkalima.
From teaching biology to leading an EdTech Company: Siroun Shamigian, founder of Kamkalima, is bringing the advantages of digital transformation into the learning experience and revolutionizing the Arabic education system
In this blog post, Siroun Shamigian shares her founding journey and writes: "Twenty years ago, I was a biology teacher. Today, I'm the CEO of the leading EdTech in Arabic education".
Siroun is the co-founder and CEO of Kamkalima, a digital educational platform that empowers the Arabic classroom with the tools, resources, and support to raise a generation of students armed with 21st-century skills and who can think and write in Arabic, and use the language to create, collaborate, and solve problems.
Siroun Shamigian is a seasoned educator with 20+ years of experience in K-12 Education.
She brings deep experience in technology integration, training and talent development.
Previously, she has led school-wide reform and organizational strategy and advised government ministries and non-governmental organizations on education technology.

In Siroun's words...
This is an extract from Siroun's blog post published here.

"Overjoyed, I charged ahead with research, helping all of my colleagues incorporate technology in their teaching. I found a solution for all subjects, except Arabic.
There really weren't any. No platforms, no tools, and no engaging or relevant content. I felt frustrated knowing these teachers, my friends, will not know the comfort of having smart tools to help them [...].
That frustration turned into fire, just enough to quit my job, team up with Nisrine, and try to fill the gap".

A Short Interview With Siroun Shamigian
1. What brought you to work in the field of digital transformation?

It was a leap of faith really. Before all of this happened, I was a biology teacher who somehow came across technology in the 90's and fell in love with it. My passion and knack for it was noticed by the principal of the school I worked at and I became the Technology Coordinator. At my new position at the school, I was able to help a lot of my colleagues find the perfect tech tool and integrate it in their classrooms. However, I wasn't able to help Arabic teachers as that perfect tool didn't exist. So, naturally, I decided to create the perfect tool.

2. What is your motivation for doing the work you do?

When Nisrine and I, Kamkalima's co-founder, started to ideate in the very beginning, it was all to fill a gap and help our friends who were struggling within their Arabic classrooms. We were motivated by their frustration, and it became our frustration, then it became a fire that has been keeping us going for 6 years.

3. What is the most innovative thing/technology/project you have been involved in during your work in the field?

I think creating Kamkalima is the most innovative thing I will ever do. My team and I put our heart, soul, and mind into it and we have done some really innovative things with it. We found a way to include diversified learning by grouping students together instead of bulking them up into one group.
We introduced digital Arabic creative writing with an interactive rubric (which is a big deal as an educator) as it has simplified a very complex process for the Arabic teacher. We have incorporated listening skills into our digital curriculum as the student can now listen to audio texts and answer questions on them.
Most recently, we have integrated AI and machine learning into our platform, benefiting from tone detection in student texts. I am happy to say we have more innovative things coming down the pipeline but you will have to wait and see.


Siroun holds a BSc in Biology and an Executive Education Certificate from the Harvard Kennedy School.

You can read more about Kamkalima and the team on their website and their blog.