ART & CULTURE
Ghadeer Hamdi
Graphic Designer & Founder of Ghadeer Art & Design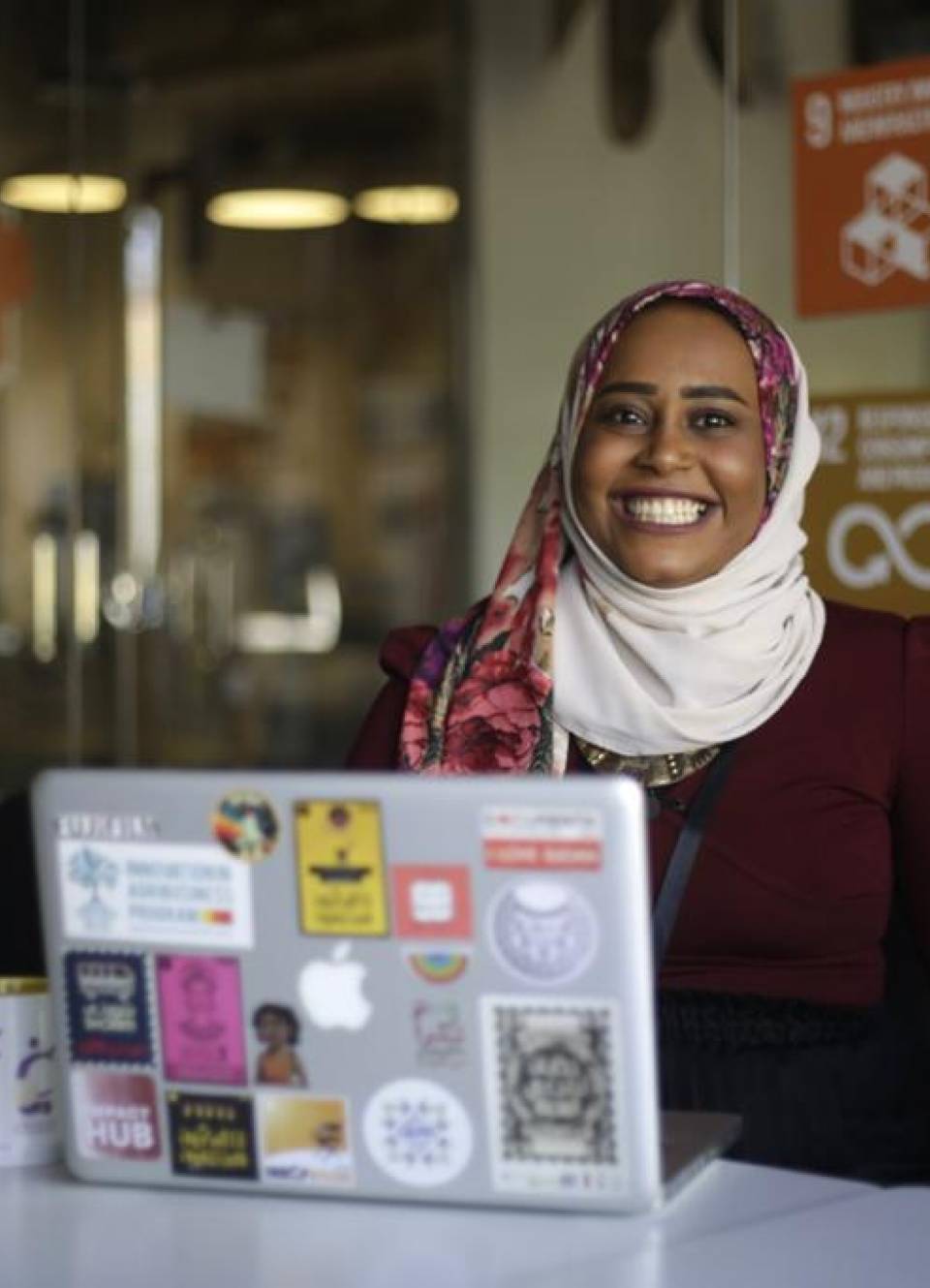 Graphic Designer & Founder of Ghadeer Art & Design
Ghadeer Art & Design is a personal brand by Graphic Designer Ghadeer Hamdi. Post her graduation from Sudan University's School of Fine Arts in 2012, Ghadeer worked in the private sector until she established her own freelance business in 2014. Her passion for volunteer work and socially responsible businesses drives her design projects and social initiatives collaborations. Inspired by her roots, her brand identity carries a Nubian style.
Social media is her main channel for marketing her work and connecting with the community. In her six years of experience as a freelancer, Ghadeer Art worked with 70 private and public companies and 35 volunteer organizations. Knowing the importance of social media marketing, Ghadeer facilitated a workshop "We Will Build it with Art" on designing content for social media pages for neighborhood resistance committees.
She uses her work to comment on or contribute to major socio-political issues, some of which were artwork for the Nertiti (Central Darfur) sit-in protests and the peaceful coexistence campaign in Port Sudan. Ghadeer also worked with government organizations; she designed the logos and social media templates for two Sudanese ministries.
Every year, Ghadeer uses her social media platform to raise awareness about social issues including Pink October, Violence Against Women, and White Cane Awareness Day. She also collaborated with volunteer organizations to produce content for these International Days. As part of her civic involvement with two major grassroots initiatives; Sadaqaat and Shariaa' Alhawadith, Ghadeer designed the online visual identity of their campaigns. In 2016, Ghadeer won the Behance Award for most inspiring designer journey speaker.
LinkedIn: