Online Media & Journalism
Haytham Mones
Co-Founder of Akhbarmeter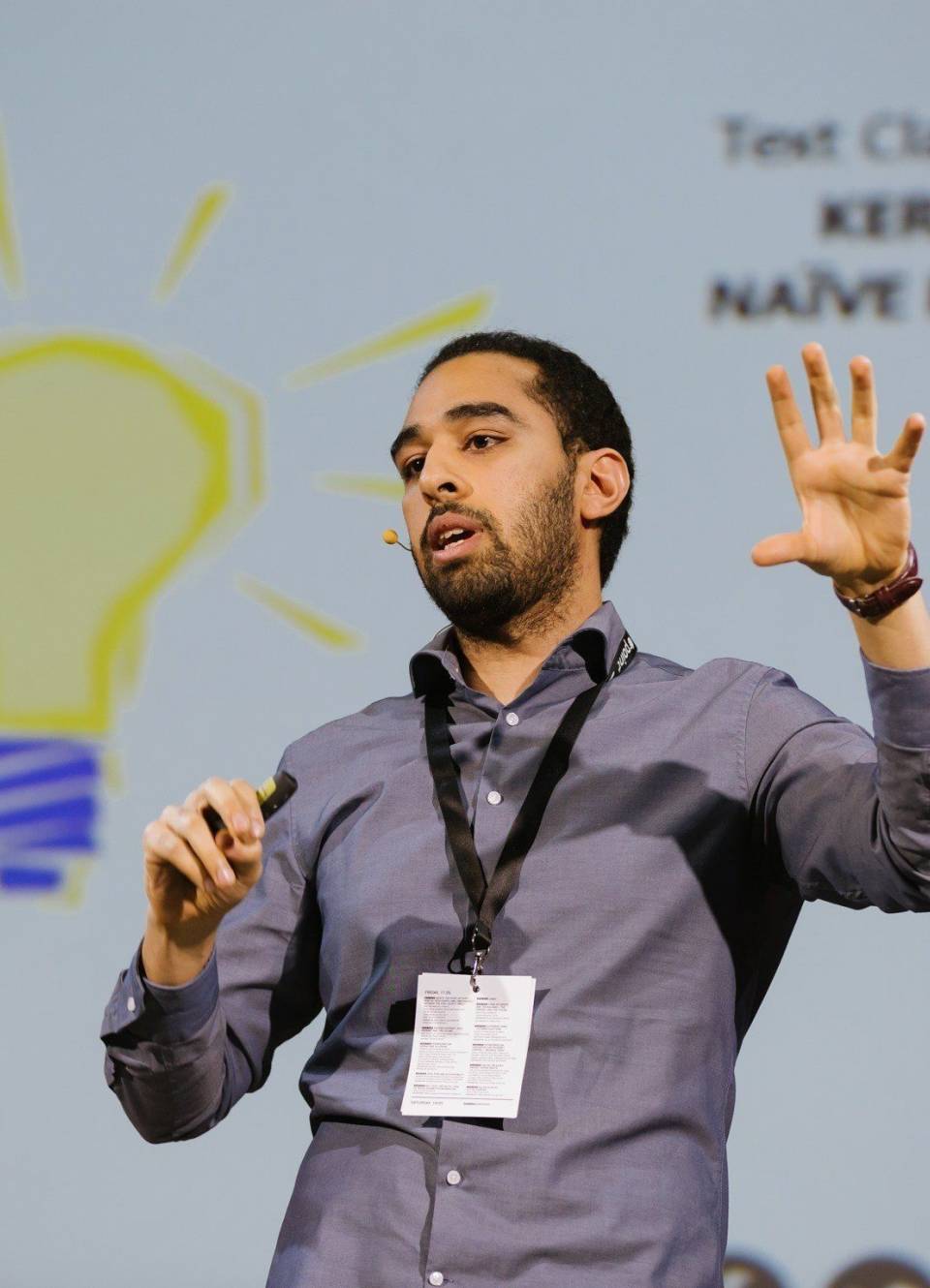 Co-Founder of Akhbarmeter
Haytham Mones is a researcher interested in Human Rights, Media, Public Sector reform and eGovernment. He is currently a PhD Candidate at Hertie School of Governance (Berlin, Germany) and holds an MPP from the University of Erfurt in Germany, another MA of Global Citizenship, Identities and Human Rights from the University of Nottingham, UK, and a BSc in Engineering from Cairo University. His professional experience comprises several positions in public, non-profit and private sectors. Before his PhD, he was an Advisor for GIZ Egypt in Public Sector Reform. He also led various community initiatives in Egypt with a focus on digital participation and human rights, such as Qestas and GlobalMeter.
Haytham is the cofounder of NewsMeter project known as AkhbarMeter, the first Egyptian digital media observatory to assess the content of media sites according to their credibility and commitment to professional and ethical standards. It is an initiative founded by a group of Egyptian youth in response to the spread of non-professional and unethical professional practices in the media. It aims at affecting the credibility and accuracy of information provided by media outlets to the public that is free from misinformation and propaganda often used for secondary gain. This practice, which is widely known as "Fake News", has become one of the most serious challenges facing the news industry today. In simpler terms AkhbarMeter project/initiative is committed to "Fact Checking" and educating the current and future generations of journalists and media specialists to learn and practice veracity and correctness of all news disseminated to the public in all forms.
In the event that the news contains false or manipulative information, the site puts a warning badge highlighting the presence of some mistakes in the news content to alert the reader. «AkhbarMeter», the site guarantees the right for journalists who wrote the news content to respond to the evaluation of their content on AkhbarMeter website, and publish those responses on the evaluation page itself.
AkhbarMeter team issues a monthly analysis of the performance of each news website, based on their average news articles' ratings, in addition to three in-depth reports representing the best, worst, and medium-rated news content, in order to detail professional and ethical practices and identify sources of upgrading or falling news content.
The AkhbarMeter project is currently experimenting with AI (Artificial Intelligence) in detecting fake news with a focus on hate speech and violence instigation. Moreover, the project plans to release a handbook for journalists and media consumers that would enable them to use a systematic approach to detect fake and manipulative news. The handbook also offers, a quantifiable index that can be used to measure the degree to which articles are aligning with professional and ethical standards in media production. The handbook will be produced in Arabic and English and published on the project's website. Considering that humans are wired to be brainwashed and that there is a fast-growing network of news media that is intentionally spreading misinformation, the challenge to AkhbarMeter and other fact checking organizations around the globe is going to be "knowledge" vs "intent". You can educate people to learn to practice professional and ethical journalism, but it is a lot more difficult to control news entities from intentionally spreading misinformation for personal, political or financial gain.
Moreover, Haytham Mones is the author of "Gender Discourses in Egyptian Policies: Post Revolution (2012-2015)". At the time of his writing of this book, Egypt was one of the countries undergoing major political and social challenges that have induced harsh economic conditions for its citizens. Women, among other vulnerable members of the Egyptian society are still facing several inequalities in the economic and social domains; and therefore, require further consideration in the formulation of new policies for social and economic development. This book questions the interpretation of the Egyptian state to gender related issues while formulating new policies for social and economic development post revolution from 2012-2015. It also questions the differences between gender discourses in the Egyptian government policies and the civil society's policy proposals. The book, explores how both discourses cast women's socio-economic context in Egypt and reflect gender inequalities in the labor market, within the context of Egypt's social, economic and political challenges.