Arts & Culture
Haythem Zakaria
Transdisciplinary Artist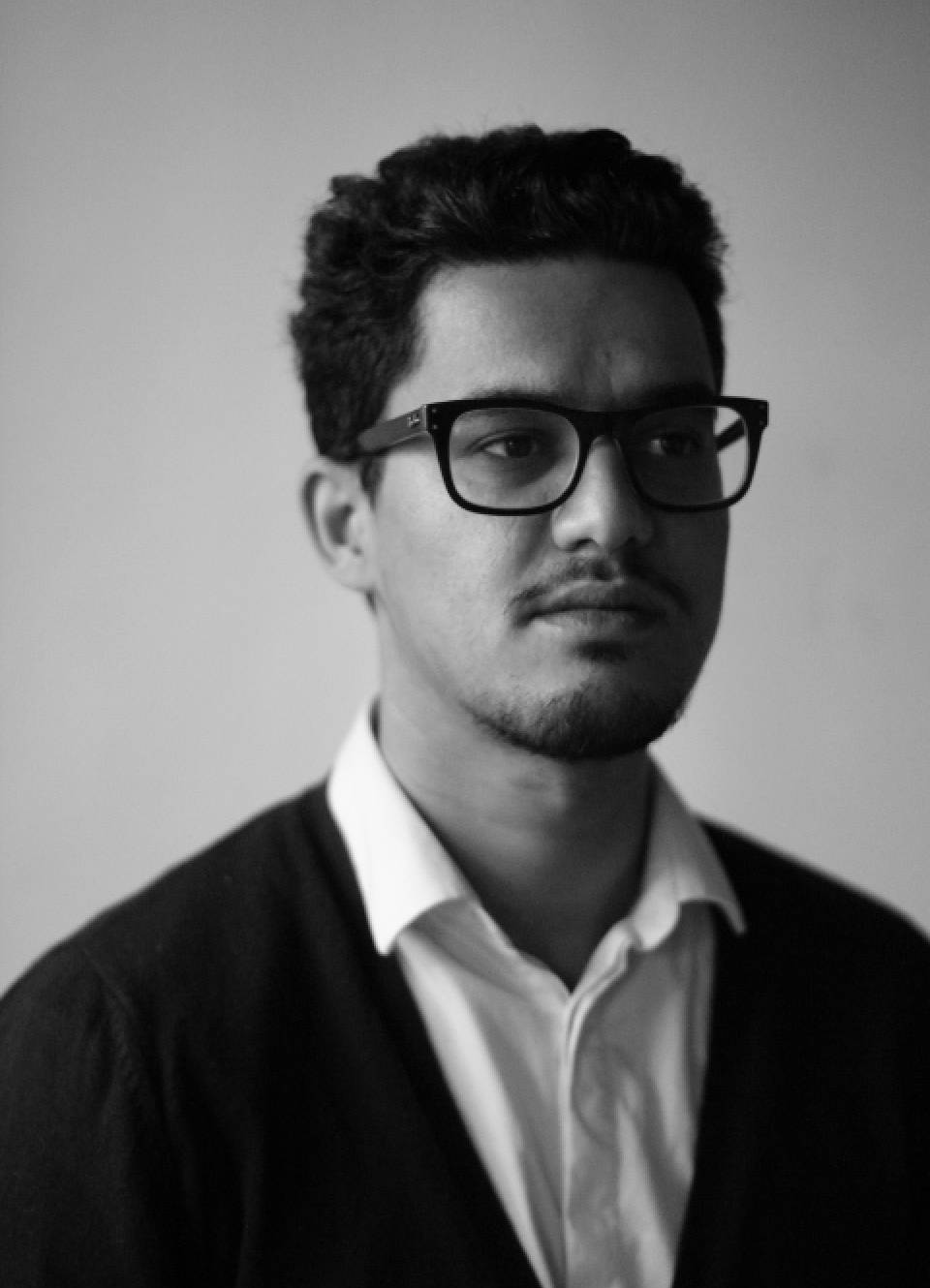 Transdisciplinary Artist
About the artists
Born in Tunisia in 1983, Haythem Zakaria is a France-based transdisciplinary artist. Profoundly influenced by cosmogony and spirituality, his work is a constant experimentation of the possible conjunction of various systems and disciplines (sociology, economy, ethnography etc.). In 2018, he won the Grand Prize of the Japan Media Arts Festival.
By basing his aesthetic practice on a transdisciplinary approach, Zakaria uses a considerable variety of tools and techniques. He explores, at each time, new methods in a continuous quest of archetypal figures, via new technologies (interactive programming, installations, different types of sensors etc.) but also through more classic mediums (i.a. photography, video, drawing, sculpture.)
The art of Haythem Zakaria is prolix, exploring diverse forms, disciplines and fields of research, leaning on philosophical, mythological and theological references and readings. In Interstices, his latest work for which he received the Grand Prize of the Japan Art Media Festival, the artist resorts to simpler and more basic tools while preserving the digital aspect of his art.
Haythem Zakaria exhibited his work in Tunisia (i.a. "Jaou 2017", "Circumambulation", the solo exhibition "Interstices: Opus I") and France (i.a. "Kaïros – desseins", "14 secondes", the solo exhibition "La poétique de l'éther") but also in Belgium, England, Japan, Egypt, Morocco and other countries. Since 2010, the visual artist has created an oeuvre in which art becomes an epistemological research, and where aesthetic concerns meet social, spiritual and philosophical problematics.
Because of the simplicity of its forms, the work of Haythem Zakaria is as hermetic as "reality" could be, and it reveals its multiple meaning only when observed patiently and thoroughly.
Get a glimpse of Haythem's project here:
NÛN / نون
Immersive installation // single screen // quadriphonic sound
Any creation can be seen as the materialization of the Word, which makes it possible to taste the flavour of this creation: «el dhawk». With a view to removing the barriers between words and the imagination, Haythem Zakaria and Skander Bbesbe have focused on the expression of the hidden significance of words and letters -«al dhaher wal baden» in Sufi philosophy – and more specifically on the letter Nun.This letter may represent Eternity concealed in Man, or it can be the expression of Eternity's secret. It is half the Divine Order of Creation. Taking the shape of fluid, undulating particles, the letter Nun invites us to a journey of the senses led by its winding waves. The Nun immersive installation consists of a specific alliance of an esoteric-organic type. It aims at magnifying and sharing the secrets of the letter Nun. The onlooker, who is invited to lie down to be absorbed in the audiovisual device, is immersed in a special sound ocean, while Nun plays its part in an aside.