Arts & Culture
Mohamed Zoghlami
Consultant for Business Engineering & Strategic Analysis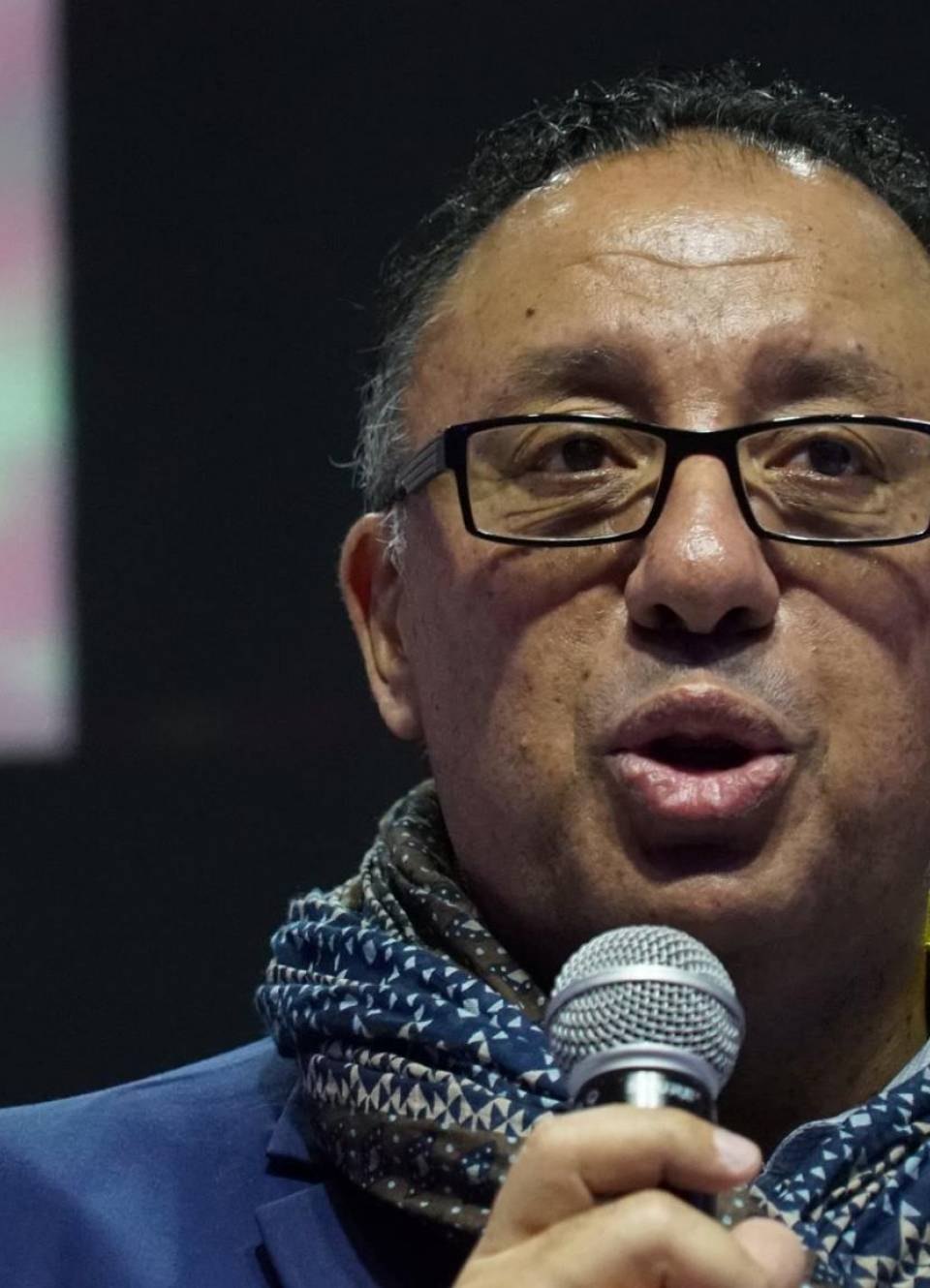 Consultant for Business Engineering & Strategic Analysis
MOHAMED ZOGHLAMI'S EFFORTS TO PLACE TUNISIA AS A MAJOR PLAYER IN AFRICAN TECH
Mohamed Zoghlami is a consultant in business engineering and strategic analysis, specialist in creative cultural industries in Africa. After several years working in international organizations, he turned to consulting in cooperation and development benefiting from the knowledge he gained and the networks he developed in his early professional career.
Since the 2011 Tunisian uprising, he decided to invest in a SaphirProd video game studio and in a 3D Netinfo School, the only school in French-speaking Africa and the Arab world training in creative professions (3D, video game, animation, special effects, virtual reality, augmented reality, architectural design). The School has become a benchmark training more than 7,000 young people in less than 10 years, Tunisians, Maghrebians and sub-Saharans. Today, all the trainees are unemployed.
With the realization that the professions of the future will be creative and innovative, and that African content must be more present on the Internet, 3D Netinfo is going international to support this demand. It has just signed a partnership in Senegal and aims in the next months to be present in four other African countries. Moreover, 3D Netinfo created the first Arab and African Living Lab in the creative industries, supported the Tunisian digital creative ecosystem, which today consists of more than 35 studios in video games, animation, 3D, reality virtual, special effects and design and has created more than 2,000 jobs.
On February 8, 2020, the Tunisian studios gathered to create the creative industries branch within the employers' union CONECT. It is a first experience in Africa which could serve as a pilot project and be duplicated in other States.
"After Tunisia, I quickly became interested in Africa across the board, and it was there that I discovered that there was a whole ecosystem to be discovered and introduced. Africa is an extraordinary reservoir of totally overlooked initiatives, projects, creativity and innovation" said Mohamed Zoghlami in his interview with Institut Francais. Passionate about new technologies, animation and comics he has been selected to serve as the "animation and video games" sectoral expert for the Africa2020 Season. African sectoral experts are specialized professionals, with a pan-African network and proven experience in their field of activity. Their role is to support the General Commission of Africa2020 in order to put African professionals in contact with French institutions that are partners to the Season, in application of the principle of the co-construction of projects.
"African youth wants to send back a positive image, which they are in the process of defining and reinventing through video games, animation and comic books. This is what gives rise to this creative buzz: today there are more than 400 million mobile players and a growth rate of more than 11% in certain regions." Mohamed Zoghlami explains the driving force behind animation and video gaming movement in his continued interview with Institut Francais. "One of the most productive sources on the continent is the Afro-futurism movement, adopted by African artists, as well as those working in fashion, visual arts and literature. But it is mainly in video games, animation films and comic books that this movement is gaining momentum. For example, Comic Republic's highly dynamic team produces many superheroes inspired by African mythology which young Africans can identify with. The idea is to show that we do not need to be white to save the world."
Although Africa 2020 is a project of high international visibility his consultancy is not limited to it alone. Indeed, passionate about African cultures and digital technology, Mohamed has just co-founded with his friends Raoul Rugamba (Rwanda) and Rodrigue Fouafou (Cameroon) the first festival of creative industries in Africa, Africa in Colors, which will take place in Kigali from March 26 to 28, 2020. More than 10,000 people are expected to attend this event. The aim is to celebrate African cultures throughout the world, and to give young people the desire and the means to flourish in creative industries.
Mohamed is also co-founded Afric'Up - African Startup Summit with his Tunisian friends Skander Haddar and M'Hamed Dalla. Afric'Up wants to be a unique international meeting which offers the opportunity to all actors of African digital ecosystems and outside the continent, to participate in debates, connections, and to exchange with all actors, "makers" of African Tech. This will allow all visitors to discover the knowledge, innovations and projects developed and presented by African startups. A meeting for the promotion and emulation of digital technology in Africa, this event brings together internationally renowned speakers, investors, researchers, entrepreneurs, organizations, and institutional partners under the aegis of the Tunisian Government and the Smart Africa Alliance, sponsors and prestigious partners (AfDB, African Union, IUT, GIZ).
Afric'Up has become the largest startup event in Africa. This is because Tunisia is a "hub" of talents, knowledge, education, research and innovation on an African scale, that it was chosen by the Smart Africa Alliance to lead the reflection on the development of the African startup ecosystem.
Mohamed underlines his pride and that of his friends for having succeeded in placing Tunisia as a major player in African tech.