Business & Future of Work
Amel Saidane
President of TunisianStartUps | DAN SteCo Member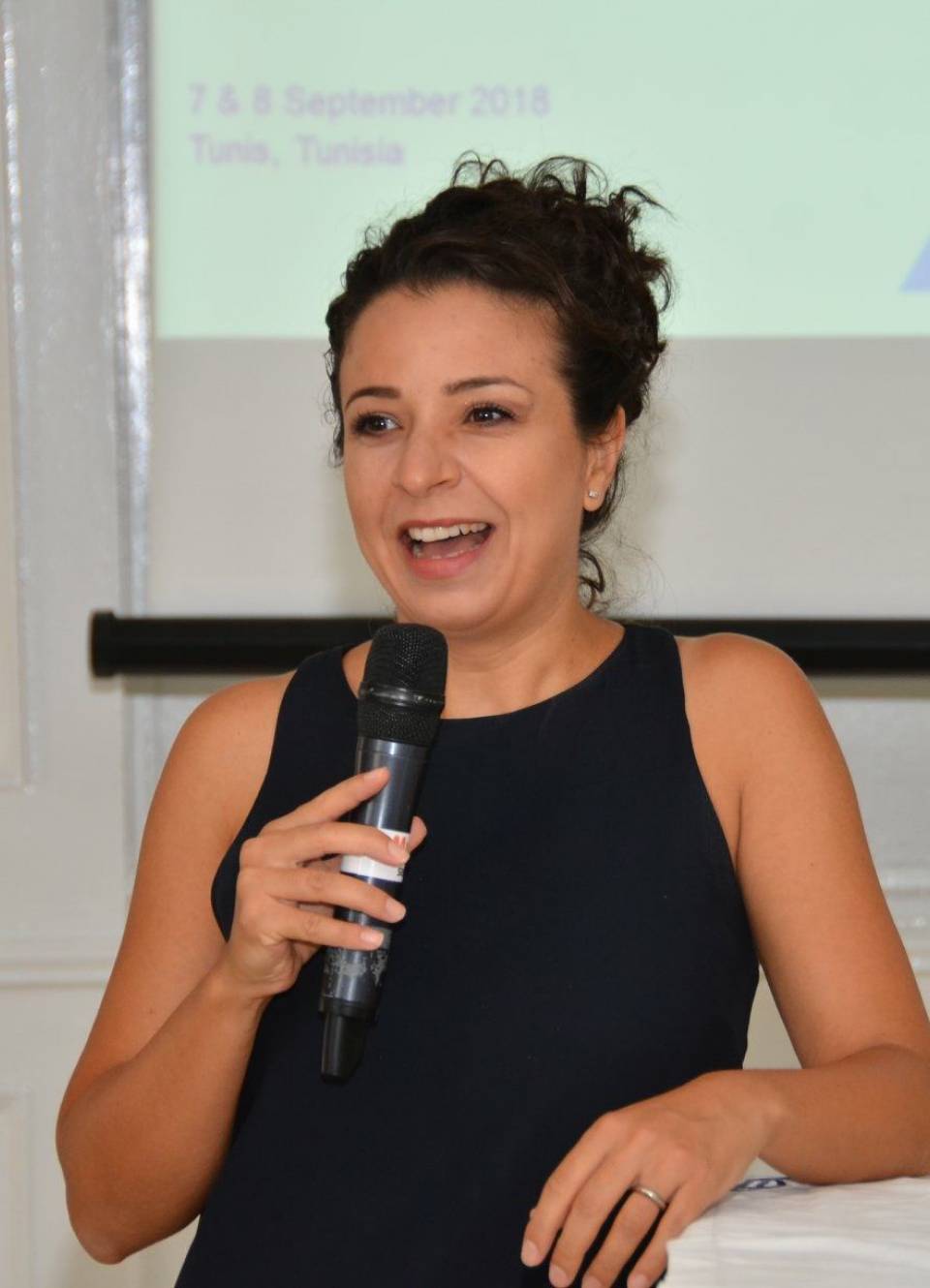 President of TunisianStartUps | DAN SteCo Member
An Innovative Activist and an Ecosystem-builder
Amel Saidane is President of TunisianStartups, the first association founded by entrepreneurs in Tunisia with the intent to bring together startups and ecosystem stakeholders, connect them with the world and give voice to Tunisian startups.
When it comes to innovation, Tunisia is a country on the move and Amel Saidane is at the forefront of that technological evolution. Recovering from the 2011 revolution, Tunisia was ranked in 2018 first in Africa and sixth in the MENA region in the Global Entrepreneurship Index (GEI) that is a composite indicator of the health of the entrepreneurship ecosystem in a given country. Saidane is co-founding today with Wevioo a Tunisian renown tech company, a venture builder with a focus on fintech and Industrie 4.0. This venture builder will be a hands-on cofounder for highly skilled and inspired B2B entrepreneurs in Tunisia and abroad.
A renown entrepreneur in the field of new technologies in Tunisia, Saidane is also a consultant in management and digital transformation collaborating with International cooperation players on solving the country's challenges. She is a member of the board of the Digital ID committee at UN Economic Commission for Africa, a steering committee member of the steering committee of Digital Arabia Network (DAN) and a BMW responsible leader.
An innovative activist and an ecosystem-builder, Saidane launched several initiatives in the ecosystem of Tunisian startups and Ambassador of Seedtars and the World Summit Award in Tunisia. The World Summit Awards are a unique awards system, selecting and promoting local digital innovation with high impact on improving society.
Prior to that she has acted in different sales and client relationship management roles. Working in Tunisia for some of the largest multinationals (Microsoft, Siemens, Nokia Siemens), Saidane has an extensive knowledge of the Tunisian market and sales and marketing management practices.
Saidane is an engineer in electro-technics, qualified from the Leibniz University of Hannover, Germany, she also holds a MSc in Business in Digital Economy from the University of Maryland.