Business & Future of Work
Rym Baouendi
Founder & CEO of Medina Works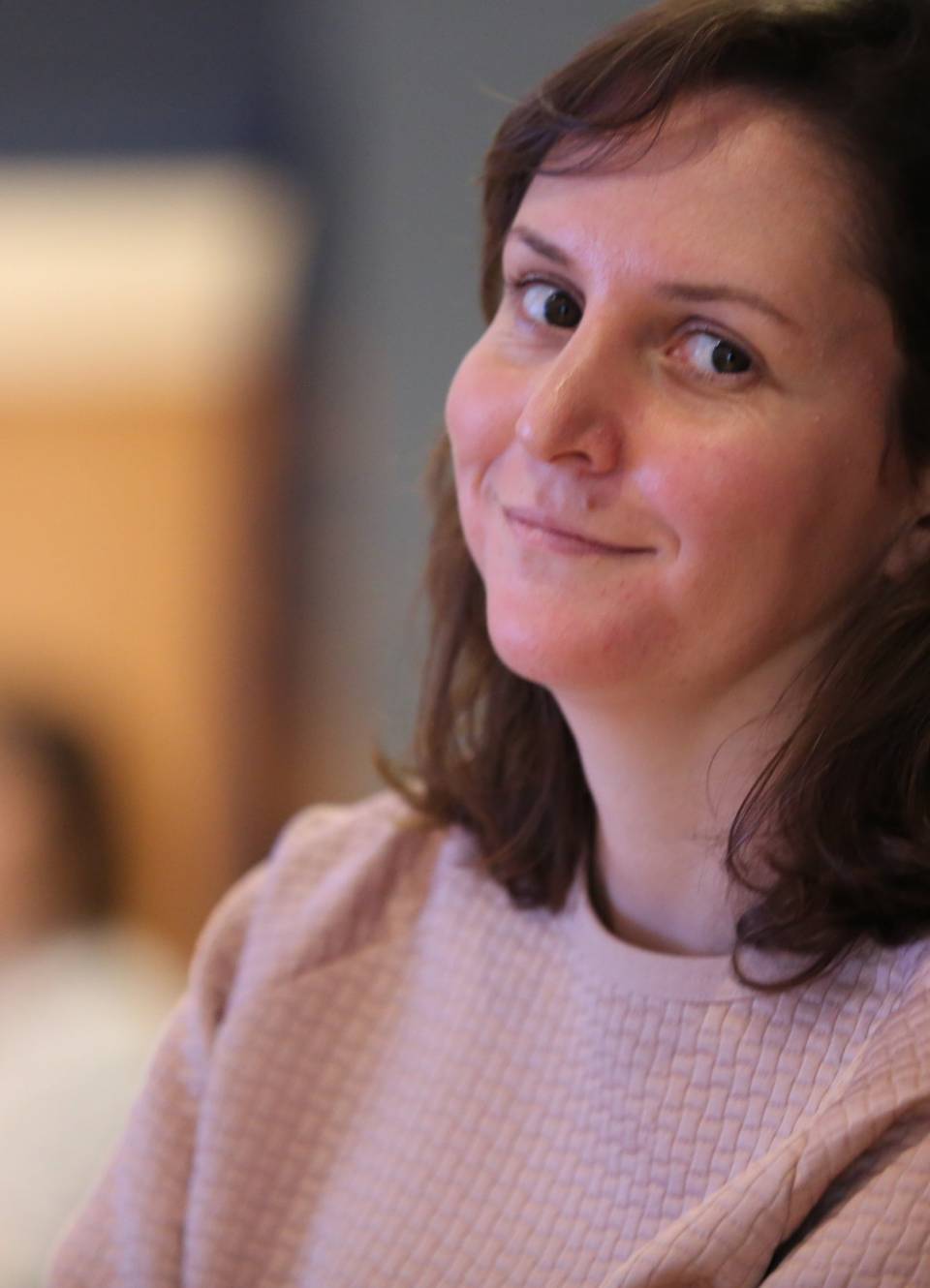 Founder & CEO of Medina Works
Rym Baouendi accelerates innovation across the MENA region through her passion for sustainability, cities, innovation, and youth empowerment – developing projects of unique entrepreneurial and innovative excellence at the intersection of engineering, urban planning and climate activism.
Rym Baouendi is passionate about building platforms for 21st-century living, work, and learning.
She is the founder & CEO of Medina Works, a boutique design+strategy consultancy based in Montreal and Tunis.
For over fifteen years, she actively engaged in advancing the green buildings and sustainable cities agenda globally at policy, planning, and design levels.
She advised a wide range of public, private, and third sector organizations with the development of world-class, high-performance urban developments, buildings, interiors, and landscapes including the US National Parks Services, the Abu Dhabi Urban Planning Council, the World Green Building Council, Nokia, Abu Dhabi Louvre, Masdar and BMCE bank in Morocco.
Rym is also an entrepreneurship ecosystem builder in Tunisia: She co-founded Cogite, Tunisia's first coworking space, named by Forbes as one of the "10 best coworking spaces on Earth'', is a founding board member of Endeavor Tunisia and has led the development of BIAT Foundation's entrepreneurship support programs in Tunisia.
Rym is a THNK fellow and holds a Masters degree in Building Engineering from Concordia University (Montreal, Canada), a Civil Engineering and Urban Planning degree from INSA de Lyon (France), and a diploma in Initial Studies in Architecture from the School of Architecture of Lyon.

In Rym's words...
My passion lays at the intersection of sustainability, cities, innovation, and youth empowerment.
I started my career as a researcher at Concordia University investigating the life cycle of buildings.
I then embarked on a series of experiences in the Architecture, Engineering, and Construction industry in the USA, Canada, the UK, and the MENA region.
I worked in the field of construction with Kiewit construction company, in engineering with global engineering firm Buro Happold, in urban policy as an advisor to the Abu Dhabi Urban Council, and in capacity building as a network coordinator with the World Green Building Council.
In 2011, my career took an unexpected tangent.

With the spark of the Tunisian Revolution, I felt a sense of duty to engage in the construction process by supporting and empowering Tunisian youth through entrepreneurship development.
I started by co-founding Cogite, Tunisia's first innovation hub which quickly became the epicenter around which the Tunisian entrepreneurship ecosystem developed.
In parallel, I also advised a number of leading organizations with developing impactful initiatives and programs to support aspiring and established entrepreneurs (e.g. BIAT Foundation, AfricInvest, and Enda Inter Arabe).
Additionally, I volunteered as a mentor, jury, board member, and guest lecturer at universities.
Last year, I initiated Oboot, a youth innovation initiative targeting "GenZers" to introduce them to "changemaking".

Through my interactions with them, I saw how much they are worried about climate change and I now feel, more than ever, moved to take action in this area.
I have since been reflecting on ways to leverage my expertise in sustainability and my experience in the fields of entrepreneurship and innovation in order to engage in accelerating climate solutions.
OffSetGo is an early stage climate-tech venture that I embarked on recently for this purpose and which offers carbon management software solutions for the distributed workplace.
A Short Interview With Rym Baouendi
What brought you to work in the field of digital transformation?
Technology has always been integral to my work as a building engineer and sustainability professional: I built databases and software tools as a researcher to help architects design more sustainable houses in Canada or when I resorted to technology-enabled tools as a designer to model projects, to optimize calculations, and more broadly, to innovate.
In seeing the value that technology brings in projects as well as the rapid uptake of digital transformation in most sectors and around the world, I wanted to see my home country Tunisia "catch up with the rest of the world".
Given the immense pool of talent that we have in the country, I simply wanted to flip our unemployment challenge into a value creation opportunity, driven by innovation.
I started by co-founding Cogite, Tunisia's first innovation hub and I also helped set up a number of impactful initiatives and programs to further support aspiring and established tech founders in the country.
Today, I am coming full circle, back to building software with Offsetgo, an early stage ClimateTech startup focused on carbon management in the distributed workplace.
What is one way in which your work creates impact?
All of my work is purpose-driven and is either focused on sustainability and climate, on making cities more liveable, or on empowering youth.
I often take a systemic approach to designing change but I always start with venturing and experimenting at a small scale first.
What is your vision for the future of the world of digital transformation?
I see digital transformation going hand in hand with climate leadership.
We need an urgent response to climate change and I believe digital transformation can get us there.
Read more about Rym's work on the World Bank Blog here.