Arts & Culture
Ghada Wali
Founder and Creative Director at Wali's Studio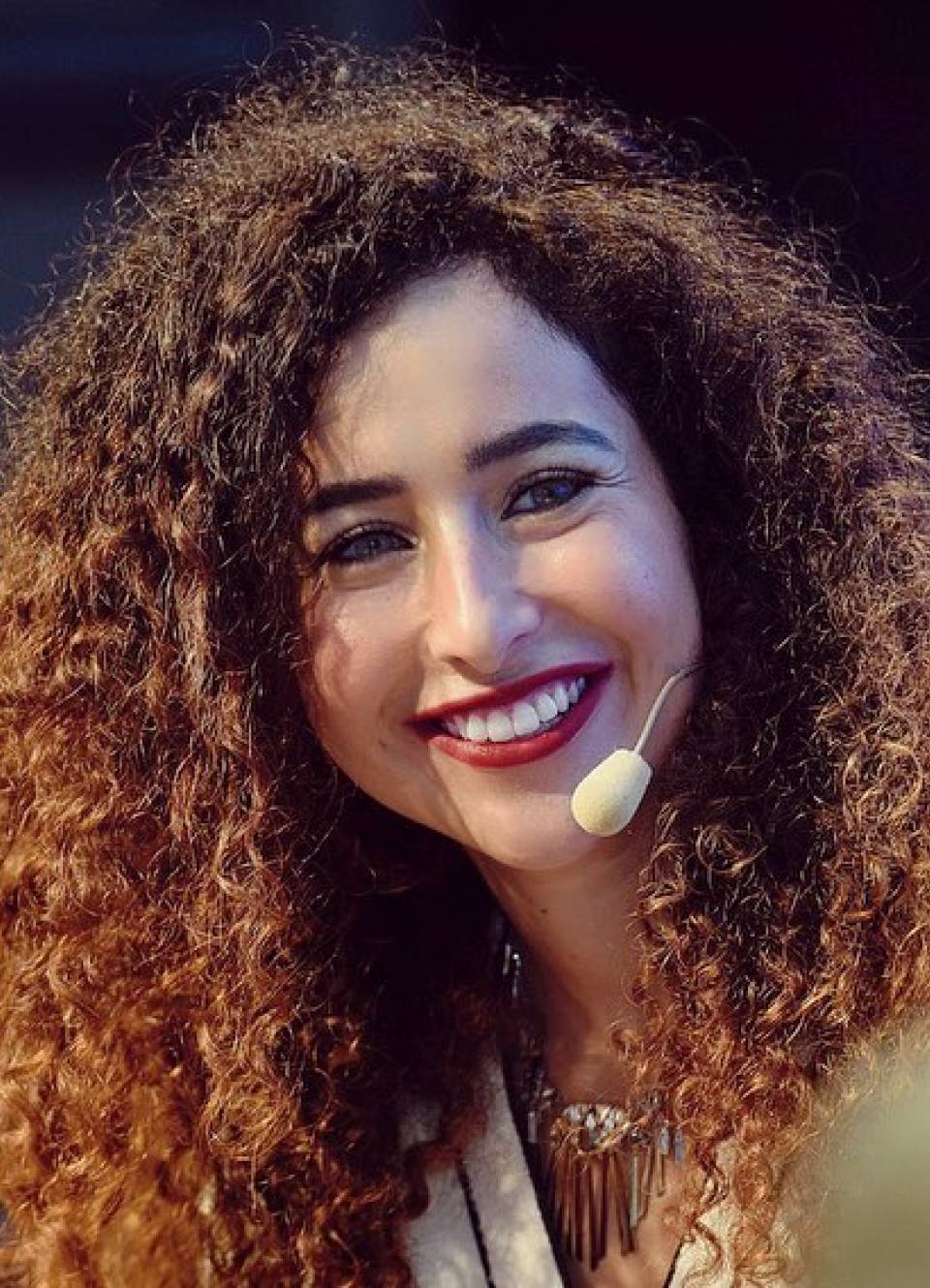 Founder and Creative Director at Wali's Studio
Changing the World one Project at a Time
Many of us would feel fortunate to have a good job and live a comfortable life. Changing the world would not be a lifelong goal or even an ambition. This is not the case with Ghada Wali, renowned Egyptian graphic designer.
A passionate artist from a young age, Wali always wanted to study art. She changed her mind when the German University in Cairo introduced its graphic design program. Wali "hopped on the opportunity" when she realized she could still be an artist, change the world and improve people's lives through design and visual communication. As one of the Graphic Design pioneers in Egypt, "it was a great challenge to join a program offered for the first time in Egypt, and I insisted on marking my first steps in my journey."
With her art background, Wali was disappointed to learn that design in not art, but she aspires to prove this statement wrong, or at least she tries to prove that "Design is Art – with function." "My heart is my compass," she says. "I work with my full heart and emotion, and I believe that it reaches the cores of people when it is true and genuine." Wali also believes that, "inspiration has no distinctive specifications. It can be extreme, complex or a simple idea, generated from absolute infinite and unpredictable sources. Everything, everybody, everywhere inspires me."
Throughout her career as a graphic designer, Wali has embarked on many projects, each one of which embody her goal to change the perceptions and behavior of the peoples of the world. There are pieces of a beautiful tapestry she has been creating with the help of digital arts.
Let's Play – Innovating the Arabic Learning Experience through Lego is a reflection of Wali's obsession with colors, geometrical shapes, love for the Arabic language, and a desire to save the Arab script history from visual extinction. Let's Play introduces the Arabic language to early learners or non-Arab speakers through building each letter using colored Lego blocks. "Each letter is explained through sound, form and words in function, with the equivalent in Latin, resulting in a fun pocket book with the 29 letters simplified in all their forms plus a dictionary of 400 words, in addition to an encyclopedia of pantones." She explained her project which was chosen among the best 100 graphic design pieces in the world by The Society of Typographic Arts, Chicago.
Another important project is Eco Egypt Experiences which is a nationwide campaign in the form of an online and published bilingual encyclopedia that documents and educates people on Egypt's hidden gems with its local people, patterns, places and products of over 30 destinations/protected areas in Egypt. The project that is led by the Ministry of Environment, is implemented by the Egyptian Environmental Affairs Agency (EEAA) and the UNDP Egypt United Nations Development Program and funded by Global Environment Facility."Almost 2 years of hard work at Wali's Studio, my dream came true. I'm so thrilled to finally launch www.ecoegypt.org Eco Egypt Experiences," Wali said. "We aspire that by 2030, Egypt will have become a global ecotourism destination."
Internationally acclaimed graphic designer and illustrator Ghada Wali is also the artist behind the new 7Up Egyptian themed cans. The idea of her designs was to document the timeline of the graphical evolution of Egyptian visual culture. Each can portrays a different time era and illustration technique that represents both an Egyptian influence and a brand persona.
Believing in the power of changing the world through art and design, Wali created "Meen Homama," a social awareness poster design campaign, with the purpose to re-correct misleading Egyptian religious and social misconceptions. The project, which was a team work with graphic designer Nourhan Moaz, created local and regional buzz after its launch in 2015 and it went viral on social media platforms, as well as online magazines and local newspapers. Wali is currently working on launching the sequel to the campaign that also includes videos, and is considering publishing a book with the entire collection.
Wali was nominated for the Forbes selection by her School IED FIRENZE, where she received her MA in Graphic Design. "The process to get on this list is rigorous, especially since I am a non-EU citizen," explained Wali. She was selected on the Forbes' List 30 under 30 Europe – Arts 2017, making her the first Egyptian to ever be included on the European list. With her cutting-edge projects, controversial artwork and short, yet rich professional career, Wali already inscribed her name amongst the world's most
To develop her work and improve her talents, she practices daily to enhance her skills, "drawings, sketches, conceptualization, watching tutorials, reading design books, following the global scene, and latest trending articles."
People and places propel Wali's drive for design projects, and she considers the redesigning of Cairo's National Circus project, which combined these two elements as "one of the most enjoyable design journeys" she had been through. The objective of the project was to develop a poster series for the Egyptian circus, that highlights the spirit of the Egyptian culture, and create a new identity that "influences the perception of the brand [national circus] to attract a higher social class and become an original cultural and touristic spot." To produce posters with the desired results, Wali spent an entire month at the circus with the performers and audience. She observed, recoded, photographed, ran surveys, conducted interviews and examined the psychology of both the performers and audience. The innovation of both the idea and the subject matter in Egypt was her "source of motivation."
During her career, Wali worked in several international and local advertising agencies, including working as a team leader at MI7 Egypt; a leading Egyptian Advertising agency working with several multinational brands. Wali quit her job at the peak of her career to pursue her passion and to spend more time working on what she loves most. As a person who doesn't settle for mediocracy, she always pushes herself to work harder and longer. She understands the power of graphic designers in enhancing, molding, influencing and inspiring people. And with this power granted to her, she has set her goal to change the world, one project at a time.